DON'T STRESS - SKINCARE FOR STRESSED SKIN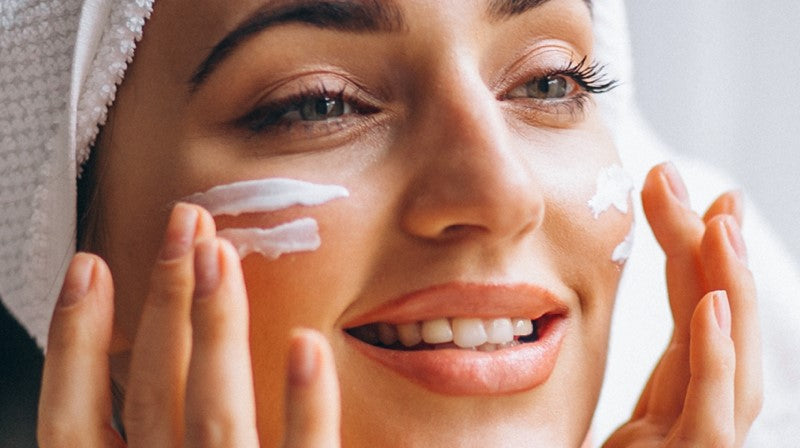 "Stress can impact our bodies in a number of negative ways, but the most visible effect it has is on our skin. Stress can lead to a lack of sleep, which can cause our skin to break out in spots and worsen dark circles and fine lines. To combat the effects of stress on your skin this spring, try these skincare tips:

Keep your eye cream in the fridge

This might seem like a strange thing to do, but keeping your eye cream
cool by storing it in the fridge is a great way of reducing under-eye puffiness and dark circles caused by stress. Celebrities like Lauren Conrad swear by it, plus, it feels great to apply in the morning!
https://www.foreverfeeling.com/collections/dr-complexion/products/eye-cream-ftr118

Use a targeted acne treatment

Acne is one of the most common and most frustrating skin issues caused by stress, which is why it is important to tackle it head-on. A targeted acne treatment like the https://www.foreverfeeling.com/collections/dr-complexion/products/acne-cream-ftr121 Acne Cream by Dr Complexion will sink deep into your pores and tackle acne at the source so that your skin stays blemish-free.

Use gentle products

When your skin is reacting to stress, it's best to avoid harsh skincare products that might damage your skin's natural barrier, so make sure that you use a gentle cleanser and moisturiser to wash away any dirt and oil and keep your skin feeling plump and hydrated.

Are you interested in more lifestyle advice? Check out our blog now for more tips on healthy living and be sure to follow us on Instagram https://www.instagram.com/foreverfeeling_official/."
---